Stay Updated With Everything That Is Going On At NPsych
This is the UK's largest one day brain injury conference. The conference takes place on the 7th May 2020 at the ILEC Conference Centre, Earls Court, London.

The BNPA committee are delighted to be able to introduce the programme for the 2020 annual meeting, which will be taking place on 5th and 6th March 2020 in the spectacular Kings Place, London.

Friday September 11, 2020
JZ Young Lecture Theatre, Anatomy Building, Gower Street, University College London

WHOSE LIFE IS IT ANYWAY? 
Supporting effective brain injury rehabilitation in the community
This is the UK's largest one day brain injury conference. The conference takes place on the 7th May 2020 at the ILEC Conference Centre, Earls Court, London.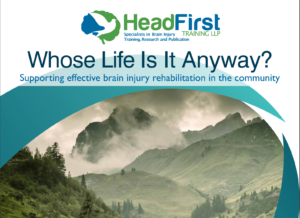 Head First LLP are proud to present this professional conference. This event which is kindly sponsored by Krysalis Consultancy is aimed at rehabilitation providers, lawyers, case managers, therapists and academics.  The day will take us through a process of examining the current state of brain injury rehabilitation, with particular focus on the unique factors impacting community-based rehabilitation. We will hear current research and examine the components that make up effective community BI rehabilitation.  We will also question how we, as a group of specialist professionals, can utilise our knowledge to share and expand our reach, thus making a greater difference to the people who use our services, their families, the staff who work in the field, and to the wider brain injury population.
To view the programme click here
5th – 6th March 2020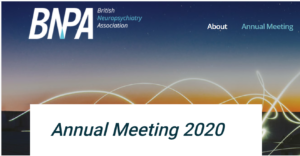 We have a fantastic line up of speakers to discuss core topics in neuropsychiatry including psychedelic drugs in neuropsychiatry, the neuropsychiatry of Parkinson's disease, psychotic phenomena – hallucinations and beyond and state of the art neuromodulation. Covering the latest in scientific research as well as essential clinical practice updates. We are introducing new interdisciplinary clinical sessions and discussion of complex cases through psychiatry and neurology lenses.
The meeting will open with the BNPA Medal lecture, awarded to Andrew Lees, Professor of Neurology at University College London and the National Hospital for Neurology and Neurosurgery, Queen Square, in recognition of his enormous contribution to neurology, particularly in the field of Parkinson's disease.
We will also hear from Essi Viding, professor of Development Psychopathology at University College, London about why some people become psychopaths and Morten Kringelbach, professor of neuroscience at Aarhus University, Denmark and University of Oxford on the neuroscience of pleasure.
To round off the meeting, Adam Zeman, Professor of Cognitive and Behavioural Neurology, University of Exeter Medical School will talk on 'The Eye's Mind – a study of the neural basis of visual imagination and its role in culture'.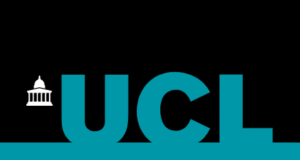 ASSISTIVE  TECHNOLOGY  IN  NEUROREHABILITATION 
Conference & Exhibition
 Friday September 11, 2020
 JZ Young Lecture Theatre, Anatomy Building, Gower Street, University College London
 The aim of this symposium & exhibition to be held at UCL is to apprise healthcare professionals of the latest advances in applying assistive technologies in neurorehabilitation.
 It is increasingly being recognized that assistive technology can play a major role in enhancing recovery and improving outcomes in brain injury and brain disease. Recent years have seen a number of developments and research findings which may guide practitioners who wish to avail themselves of such technologies or recommend them to their clients. This event & exhibition will help to inform high quality, evidence-based practice in this area. 
To view the programme flyer click here